I know how difficult it can be to find places to go when you're bored and budgeting. Oftentimes, all those fun activities get pushed to the wayside to make extra room for groceries and to pay off debt.
But just because you're budgeting doesn't mean you can't have fun! There are plenty of activities and places out there that you can still enjoy even when the funds are low. Here are some of my go-to places to check out when you're bored that barely cost a dime!
Places To Go When Bored & With Friends
It's easy to run out of ideas for things to do – especially when you want to entertain more than just yourself. Here are low-cost options that you and your friends can enjoy together!
Karaoke Night
Not one person can feel bored on karaoke night! Renting rooms comes at a cost but many bars host free karaoke nights for those who aren't shy to sing on stage.
Trivia Night
Like karaoke night, tons of pubs and bars host weekly trivia nights. Round up a group of your friends and see just how many questions you can get right.
Community Yoga Class
Most community centers offer budget-friendly yoga and other exercise classes. Bring your mat and get ready to move your body.
Farmer's Market
Get your grocery shopping done and support local farmers and makers. Most farmer's markets run on Saturdays or Sundays, and some are open year-round.
Local Art Gallery
Even the smallest towns have a local gallery you can visit. Larger galleries may charge an admission fee but usually have discounted prices or days for locals.
Garage Sale Or Flea Market
Whether you just want to window shop or look for a hidden gem, garage sales in the neighborhood or local flea markets won't break the budget.
Stargazing
If the shops have closed, head out for the night and away from the light pollution to look up at the sky. Don't forget a hot drink and blankets!
Bowling
So many bowling alleys still have that classic charm and retro chic. Compared to most group activities, bowling is still fairly affordable for a fun night out – especially if you go on a discount day.
Jazz Bar Or Other Live Entertainment
Find a local bar, restaurant, or pub that advertises live entertainment. Enjoy a drink or two while you listen to the musician do their thing.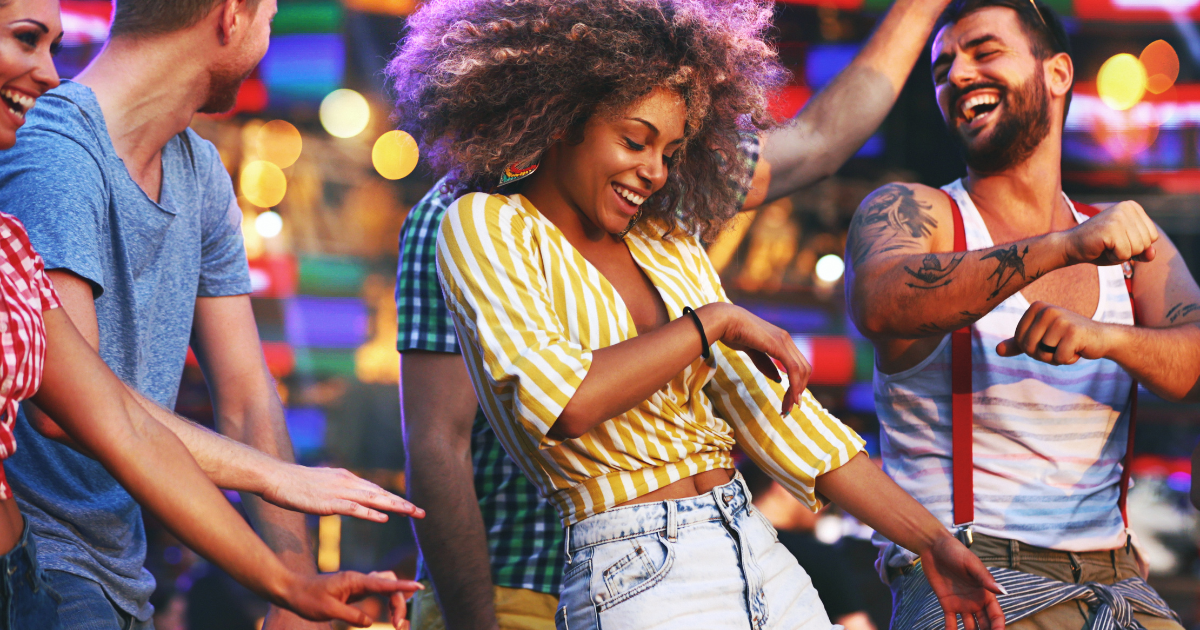 Roller Skating
Why roller skating ever fell out of style, I don't know! This is such a fun and affordable activity that gets the heart rate going as you skate and jam to songs.
Mini-Golf
Regular golf requires you to have your own set of clubs or rent some in addition to paying for the game itself. So why not try the cheaper alternative of family-friendly mini-golf instead?
Pool Or Jacuzzi
Most community pools are geared towards families and will offer really affordable pricing. You can spend the whole time relaxing in the hot tub if you'd like!
Sports Game
Now it's very pricey to see the pros in action, but you can still catch a great game by supporting a junior league or the local college or high school.
Tour A Local Eatery
See if any special eateries offer a behind-the-scenes look at how they make their food. This could be a chocolate store, bakery, or even a brewery.
Movie Theatre
While movie tickets aren't as cheap as they used to be, most theaters have a special weeknight that offers discounted tickets as an incentive to get you to visit.
Local Comedy Club
If you're looking for some laughs, check out some local comedy. You may just see the next Jerry Seinfeld or Chris Rock!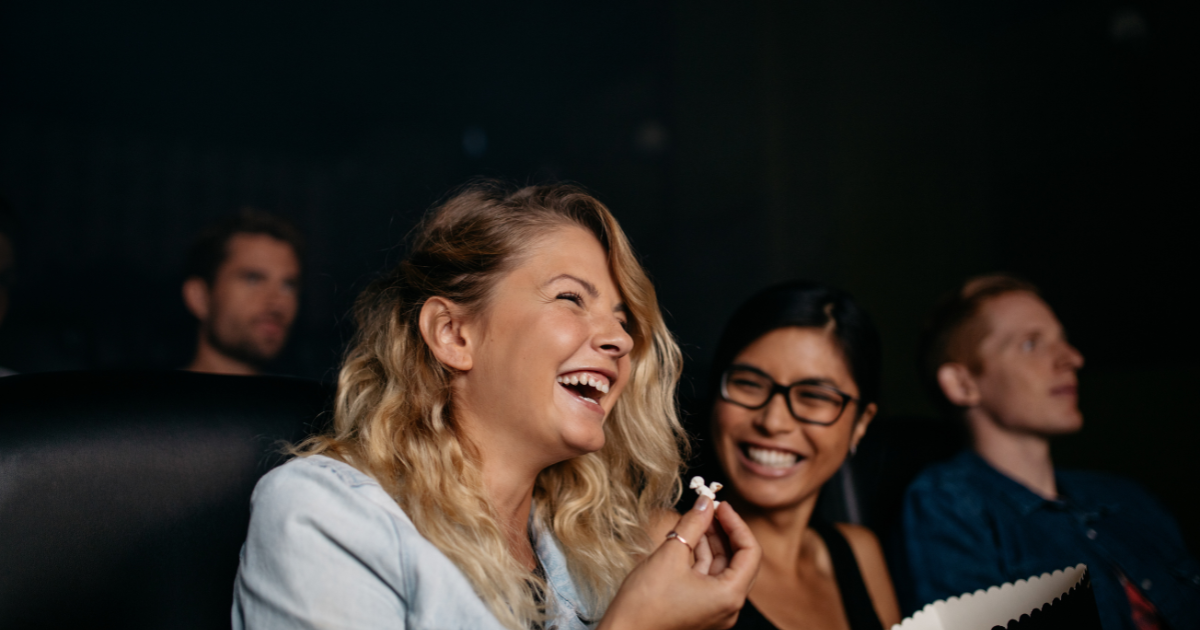 Boardgame Café
These wonderful café, restaurant, and bar hybrids have board games that you can enjoy while you eat and drink. This is a great idea for a night out with friends.
Horse Races
If you live close to a horse track, you can see the games live! While most people go and spend money by betting on horses, it's fun in itself just to pick your favorite horse and cheer on the sidelines.
Rock Climbing
No, this is not bouldering! There are tons of indoor climbing centers that allow drop-ins for beginner climbers. Get some friends together and belay away.
Outdoor Places To Go When Bored
Getting outside is always a great idea – and most of the time, completely free! Check out these ideas for places to go when bored that get you out in nature.
Lake Day
While everyone might not have a beautiful oceanside beach to go to, I'm sure you have a lake that's not too far away for you to have your own lake day enjoying the sun and water.
Camping
Camping is one of the most affordable holiday options out there, especially for families. If you don't already have a tent or shelter to stay the night in, set up camp in the back of your vehicle. You can easily find a list of camping spots on Reserve America's website.
Fly A Kite
It isn't just kids who can have fun flying a kite. Hit up the dollar store and get yourself a kite before finding a nice, empty field and running with the wind.
Rent A Kayak, Canoe, Or Paddleboard
Owning a kayak or canoe isn't cheap, but rentals can be! Get outside and on the water by booking a rental at your nearest body of water.
Bike Ride
Pick up speed and enjoy your local neighborhood by bike. Alternatively, drive out and try riding somewhere new. If you don't own a bike, check to see if there is a nearby rental company.
Hike
Hiking is one of the most satisfying activities you can do absolutely free, especially when there's a view! Find a trail at your fitness level and enjoy your time amongst nature.
Picnic
Everybody loves a picnic! Pack up lunch or some snacks you already have from your pantry, a big blanket, and head to a nearby park to enjoy your food.
Botanical Gardens
Check to see if there are any botanical gardens in your area. Most offer free or low admission, allowing you to enjoy the greenery and flowers on a budget.
Petting Zoo
Normal zoos tend to have high admission fees, but petting zoos are cheap and even free at times. Enjoy the company of the farm animals!
Drive-In Movie Theatre
If you're lucky enough to live by a drive-in theatre, you have to go! Enjoy the nostalgia and the cheap concession prices while enjoying a movie outdoors.
Free Walking Tour
Most major cities offer completely free walking tours hosted by locals who love their city. Become a tourist in your own city and learn a little bit of history you may not have known before.
Places To Go When You're Bored and Alone
If you find yourself with nothing to do and not a ton of money to spend, here are some things you can enjoy solo!
Walk Out Of Town
When you're on your own, you can make things much more exciting by exploring a new area. Take your phone with you just in case you get lost!
Library
The library is a treasure-trove of wonders waiting to be discovered. Besides finding a new book, many libraries offer free events and other amenities you can also enjoy.
Fruit Picking
Pick some seasonal fruit by the bucketload at local farms or orchards. Not only is it one of the most fun places to go when bored, but it's also a great way to save on produce! Enjoy some fruit now, freeze, or can some for later.
Local Museum
Most small museums have a very low admission fee. For the larger ones, check to see if they have a local's discount or day for a better price.
Pop-Up Events
Every week, there's always something going on in most major cities. Look for weekend-only or pop-up events you can visit on your own.
Volunteer
You'll get so much joy by dedicating your time. Volunteer at a local food bank, animal shelter, library, community center, or other places that would love your assistance.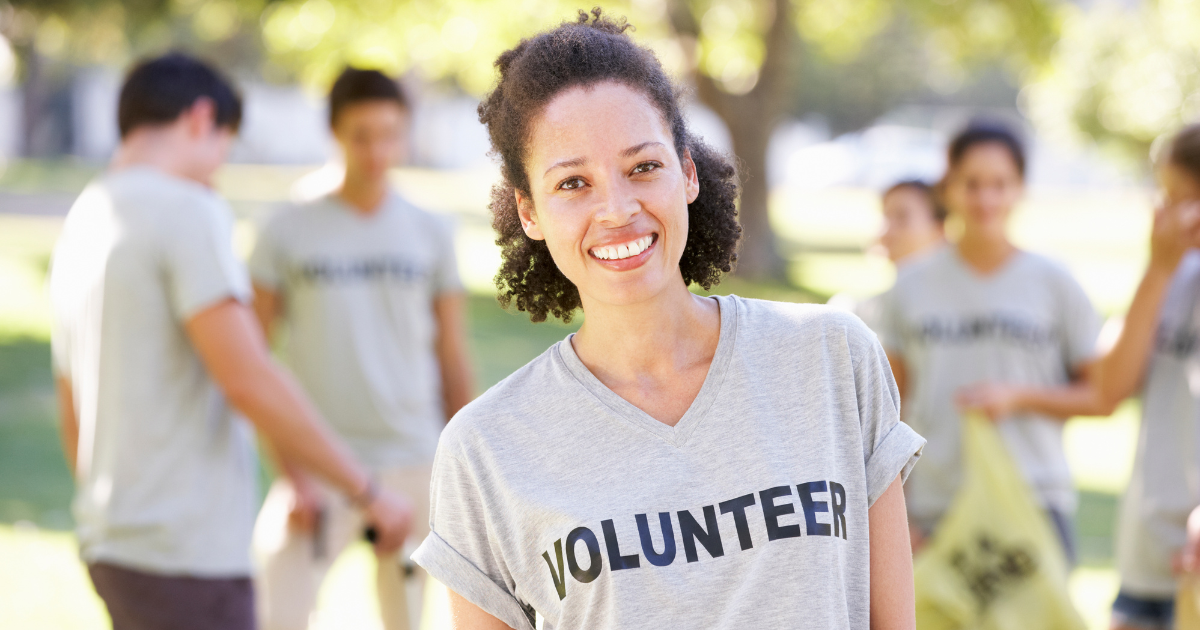 Community Play
Why not support some local talent! You can catch some amazing quality plays at small theatres, colleges, or even high schools.
Go For Ice Cream
Ice cream is something that can be squeezed into any budget. Take a walk with your iced treat or simply sit and enjoy the delicious taste.
Final Thoughts
As you can see, there are plenty of places to go when you are bored and on a budget! Don't fall into the trap of believing that no money = no fun. Just make smart choices and you can still have a blast!