Save money and eat healthy meals. It sounds simple, yet totally overwhelming. The key to it all is meal planning! If you're ready to learn how to meal plan on a budget, you can get started with these simple tips:
Understand the benefits of meal planning
Create a meal plan around sales
Reuse leftovers in other meals
Plan meatless meals
Keep meals simple
And more!
With this guide, you'll learn how to meal plan on a budget without losing your mind.
If you are anything like I used to be, meal planning isn't high on your priority list. However, as a converted meal planner, it absolutely should be! It might seem easier to just order food or come up with meals on the fly, but you will save so much money (and time!) if you plan out your menu ahead of time.
Plus, if you ever feel confused and frustrated with the grueling task of trying to figure out what to feed your family, this will take so much pressure off.
Believe me, meal-planning is a life-saver! I'm going to share the very tactics and hacks that I use to save money on my family's meal planning.
Meal Planning Benefits
There are tons of reasons that you should start a meal plan if you haven't already. Not only will it ease your stress for the entire week, but it can save you money and help you feed your family healthier foods.
This is going to be one of the best decisions you ever made for your family and for yourself.
One Less Daily Decision
When you have all your meals planned out, that's one less decision you have to make that day. You are reducing your anxiety by doing all of that thinking ahead of time.
When your family asks, "what's for dinner" you'll know! Just point to the menu board.
Saves You Money
It's no secret that cooking at home saves you a lot of money compared to ordering food from takeout. Ordering food to be delivered is even more expensive yet!
When you plan your meals and cook at home, you can cut your costs in half! It's a game-changer to do a meal plan on a budget.
This is how much it costs to cook a chicken and broccoli alfredo meal for your family at home:
2 pounds of chicken breast – $8
1 box of fettuccini noodles – $2
1 jar alfredo sauce – $3
1 bag frozen broccoli – $3
Total cost: $16 or about $3 per person (family of 5).
One order of chicken alfredo with broccoli at Olive Garden is $19. This can usually feed about 2 people so to feed a family of 5 that would cost you $38, which is about $7.50 per person.
When you realize how much money you can save from meal planning, you might feel like this: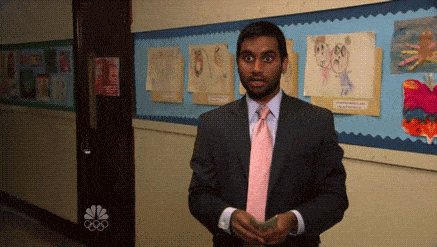 Healthier Choices
When you plan all your meals ahead of time, you will prepare healthier lunches, snacks, and dinners. Boredom or busyness tends to lead to poor health choices when it comes to our food. Very few restaurants offer nutritious options. The easiest grab-and-go-snacks at convenience stores are chips and soda.
A home-cooked meal will have your own ingredients. You can prepare low-carb meals with tons of veggies, unlike anything you can order in the store. Stock your pantry with healthy snack options so you are less likely to munch on cheap foods that don't keep your feeling full for very long.
How To Meal Plan On A Budget
Are you ready to learn how to meal plan on a budget? It is so much easier than you might think. The very first thing you need is a piece of paper for a list and a source of recipes (like Pinterest). You also need to know your budget ahead of time. How much money are you going to spend on food this month? Once you have your target amount, you can begin planning meals that fall right in that budget.
Just follow these tips and you'll be on your way to creating nutritious meals without breaking the bank.
Create A Meal Plan Around Sales
The very first place you should look before you even begin planning the meals for your family is the flyer with all the sales from your local grocery store. If you see ground beef is on sale, plan some meals around it. Better yet, buy 2 extra pounds and freeze them for later!
Not only does this save you lots of money, but it's also an easy way to think of meals in those weeks when you feel stumped for ideas.
The best places to check for sales are:
Coupon Blogs
Grocery Store Apps
Grocery Store Flyers in the Newspaper
Use A Monthly Meal Planner
If you are going to plan out your family's meals, you need something organized to write it on. I have a FREE Printable monthly meal planner for everyone that signs up for my Free Budgeting Basics Email Course. Yes, that's all Free – no catch!
When you print this out, you'll have a place to write down all of your meals and a printable envelope for your groceries cash – that way you don't go over budget!
Remember that when you're planning out your meals for a month, you can repeat your favorite go-to dinners. For instance, our family has breakfast for dinner once a week. Not only is it a crowd pleaser, but it's inexpensive too!
Reuse Leftovers In Other Meals
As you plan your foods, look for ways to reuse leftovers in new ways. For example, if you have leftover taco meat and toppings, save them and use them again in a bowl of taco soup.
Often grocery stores will sell meat cheaper if you buy larger quantities of it. Use the meat in different ways all week – this keeps them tasting fresh and makes it more likely that your family will actually eat the leftovers.
Reduce Food Waste
If you are trying to stick to a budget, make your food stretch farther by throwing away less of it. How do you reduce food waste?
First, make food that you know your family will enjoy. Cut back on trying to introduce new foods every day because if they don't like it, they will eat less of it (and more of your snacks). Instead, choose only 1 or 2 meals a week to introduce new foods.
You should also shop for fresh foods more often. It's tough to keep green onions fresh for longer than a few days so only buy it when you know you are going to use it.
Store foods correctly. This massive list of 50 ways to store food will help you know what to freeze and how to cut food costs.
Freeze Food You Won't Use Soon
If you find a really massive discount on meat, buy a bunch of it and portion it out for the week. Then, store the meat you won't use soon in the freezer.
The same rule goes for seasonal fruits and veggies. Some people even do once a month cooking and store entire meals in the freezer. Do whatever works best for you, but definitely freeze food that you won't eat before it goes bad.
Plan Meatless Meals
Meat is one of the most expensive parts of the meal. Once in awhile save money by planning a few meatless meals. In fact, beans are one of the least expensive protein sources you can buy. A vegetarian chili is filling and very inexpensive.
Meatless meals also have the bonus of possibly being packed with vegetables and nutrients. You might worry that a vegetarian meal costs way more than something with meat, but it's not always the case.
If you are going to making a meatless meal for your family, make sure it is something they will enjoy. You will save a lot of money if you avoid being too adventurous and only use ingredients that you know your family loves.
Keep Meals Simple
Avoid complicated meals with foreign ingredients. If you keep the meals simple, the ingredients will be easier to find and probably cost less too. Spices are some of the easiest ways to completely change how something tastes without spending a lot of money.
If you find a recipe that you know your family will enjoy, but it calls for a few really pricy ingredients, try to find less expensive options. For example, parmigiano reggiano is a very expensive cheese. Instead, use parmesan cheese. It might not have a bold of a flavor, but it will still taste amazing.
By keeping meals simple, you'll be able to repeat easy dinners several times throughout the month. This will make cooking dinner quick and budget friendly!
Use Foods In Your Refrigerator and Freezer
Before you set up your meal plan, take an inventory of everything in your pantry, refrigerator, and freezer. Try to find new ways to use what you already have in your house. For example, if you have lots of beans and rice in your pantry, plan a Tex Mex meal that tastes like Chipotle takeout.
Not only does this reduce your food waste, but it turns meal planning into a kind of game! What foods can we make with what we have?
Involve Your Family in Meal Planning
Since they will be the ones eating it, ask everyone in your family to give you ideas about the kinds of meals they like. Some families let each person have their own day that they always pick meals for. Other families will create a massive list of ideas from everyone in the family and use that to source recipes from.
Plan Meals Around Your Schedule
You'll be more likely to cook if you plan the meals around your schedule, so keep that in mind when you create a meal plan too. For example, if you know you will be busy all day on Thursday, plan a slow cooker meal that day. Check out 37 Easy Freezer Meals you can make ahead of time.
Don't plan a meal that takes hours to prep on days when you will already be exhausted. Those are days where you will be more tempted to eat out or order takeout.
Delegate Tasks and Play Your Strengths
Finally, you'll be more likely to stick to your budget if you put people in charge of things they are good at. Is someone in the family really good at finding sales? Let them be in charge of buying the groceries and getting the best deals.
The more you involve the rest of our family members and utilize their strengths, the more money you will save with grocery shopping.
Remember, try to keep the same people in charge of their zone as much as possible. If the same person is always buying the groceries, they will be faster at it and able to save the most money.
Final Thoughts: How to Meal Plan on a Budget
If you have ever wondered how to meal plan on a budget, I hope this answers all of your questions. It is a lot easier than it might seem. Some people prefer to plan out an entire month's worth of meals. Others just take it one week at a time.
The most important thing to remember is to do what works for you and your family. Cook foods you all love and go shopping as often (or infrequently) as you want. Save money by shopping on sale and throw away less food. You've got this!