If you are looking for an opportunity to work from home, you might consider becoming a virtual assistant! In today's post, I will share how to become a virtual assistant to make some extra cash, along with the types of services you can offer and where you can find reliable resources.
Last year became a time of uncertainty for many people who are just trying to make ends meet. The types of jobs currently available are changing, with more of them being done remotely from home. As a result, people are discovering opportunities for making extra cash without actually leaving their house.
Once you get into the idea of making more money online, there are all sorts of options that become available!
Some are time-consuming but an easy way to scrape up a few extra bucks. Like virtual assistant services, these are freelancing opportunities that could lead you down a new and fascinating career path.
The more you discover opportunities to make money, the more likely that the work could lead to something more. It may be the next big moneymaker for your household!
For many, it was becoming a virtual assistant. Lots of ambitious people are finding new ways to hustle. This leads them to want to learn how to become a virtual assistant. Others who are new to the scene are asking, "What is a virtual assistant?".
If either of the above is you, you could easily become a virtual assistant and make more money from home. (Even on top of your day job earnings!) Sound good? It is! There are lots of things to uncover and it's all very exciting.
It all starts with looking at online job opportunities and finding out what people need that you can offer. But, before we get into the types of virtual assistant services to offer and their potential responsibilities, let's begin with the basics.
Before we move on, be sure to grab your FREE Virtual Assistant Checklist and Starter Kit HERE.
What Is A Virtual Assistant?
You may have come across the term virtual assistant and never thought twice about it. It's one of those names that sounds self-explanatory, so you don't question it. Then, somebody asks you what it is and you're a deer in the headlights because you don't actually know.
On the surface, you assume that you assist somebody virtually. That makes sense, but what does it mean? Well, there's a reason for all the vagueness. The truth is that being a virtual assistant can and does mean a lot of different things.
Telling somebody you're a virtual assistant is a lot like telling somebody you're a store clerk. The job can be way different depending on a variety of factors – the type of store being a main one.
Flexibility And Mobility
A big pro to becoming a virtual assistant is that you can work from home, or Starbucks, or your local library, etc. – that's the appeal. Who you work for and what you do for them can vary.
The consistent thing about the work is that it's always something you can do remotely. Like, on your computer or your mobile device from home or wherever you are.
Part of the appeal of becoming a virtual assistant is that you can set your own hours. You often have a lot of flexibility to get the job done. Although the big sell is working from home, you can also do lots of the work on the go!
As a virtual assistant, you assist your clients in whatever type of work they enlist you to do. You may be responsible for managing a variety of components to their workload, or specialize in one or two areas.
Virtual assistance can be connected to other virtual jobs. Or, you could be doing virtual work for a client whose business operates in the real world.
The type of virtual assistant services you perform will depend on your proficiencies and the client's needs.
Virtual Assistant Services You Can Offer
As a virtual assistant, you often work in the realm of social media, SEO (search engine optimization), or copywriting. And, that's just naming a few!
Depending on what you like, you can make a good career out of assisting business owners in their work.
Here are a few services you could potentially offer when you become a virtual assistant…
Social Media
Do you love posting on social media? Find yourself already scrolling through Instagram or liking posts on Facebook? Maybe you spend a lot of time on Pinterest?
Many business owners don't – they feel like they don't have time for it. Some people who can benefit the most from a strong social media presence have no idea how to use it and, sometimes, aren't interested in learning.
It all seems complicated and nonessential compared to the other responsibilities they have when it comes to running their business.
Even so, most business owners understand the importance of social media, even if they aren't interested in cultivating an online presence.
That is where you can offer virtual assistance! Bring your social media prowess and extensive hashtag knowledge to the table!
Some of the responsibilities when becoming a social media virtual assistant might include:
Writing social copy
Scheduling posts
Doing Hashtag research
Graphic creation
Breaking down analytics
Managing profiles, groups, and pages is common as well!
Blog Writing
If you love to write, there is nothing more rewarding than working as a virtual assistant for blogging.
Keeping up with content production can be very time-consuming, and having a second pair of eyes on things can be extremely helpful!
So many businesses and people rely on a blog to continue to drive the conversation between them and their customers. Whether you work for a company that has a blog, or whether the company is the blog, you have so many opportunities.
You can jump in with your writing ability and create posts on certain topics or for certain products and services.
Virtual blogging assistant services will often require you to:
Write intros
Research topics
Editing for grammar and punctuation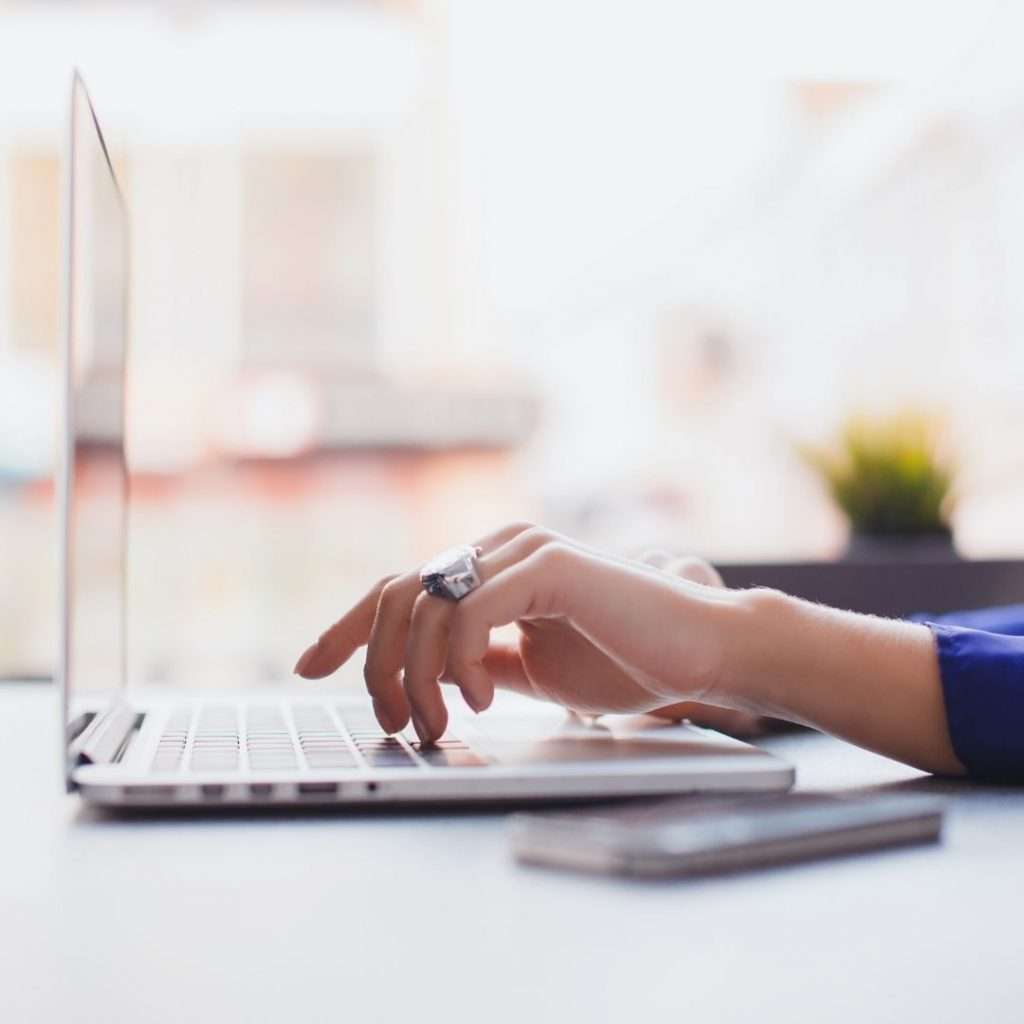 SEO Services
Search Engine Optimization is so critically important to anybody who wants to be seen online. Social media is important for connecting with the people who follow you, and you can increase your reach through social media.
However, you also want a lot of people who are searching for your topics to find your content. Some topics are in very high demand and getting a good place on the results page is highly competitive.
Obviously, Google wants you to pay for promotion. But, there are things that you can do organically that will yield a better position for your content making. It also can make it easier for potential customers to find you.
Furthermore, even if a client has time to write their content and tweet their links to followers, they may be reluctant. Or, they could be too busy to make all of the adjustments necessary to gain an edge among search engines.
These are areas where SEO comes in, and it's a great job for virtual assistants!
Tagging
Tagging is another great opportunity for those who are learning how to become a virtual assistant.
There are so many potential clients out there that would rather do anything else as it can be a tedious and monotonous job. However, if you are a person who likes to do these kinds of repetitive tasks, it can be really easy money!
Some say it's a simple job to do while you listen to music or catch up on a podcast.
Tags are important organizational tools that make files easier to find. Therefore, they are essential and they can be a reliably constant source of work.
Tagging requires you to:
File through folders
Go through various blog posts
Entering data
Graphic Design and Animation
Another thing you might be asked to do as a virtual assistant is graphic design. You may pursue virtual assistant services as a graphic designer, or it may be something that you fall into.
It all depends on your artistic experience and interest level!
Graphic design comes into play for virtual assistants in the form of printable graphic content and video content or, any other imagery your client needs.
Virtual assistants can help create graphics for:
Blog posts
Social media
Newsletters
Email campaigns
Printables
Ebooks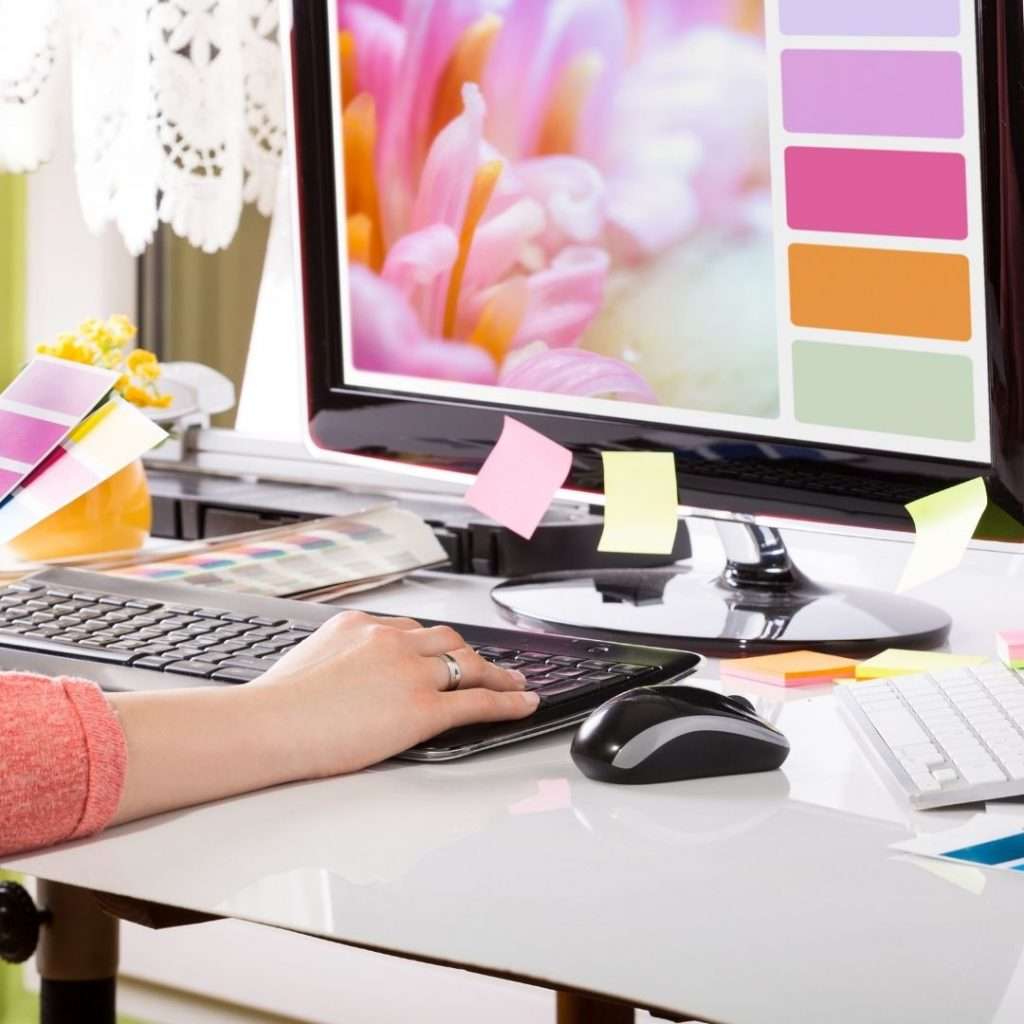 How To Become A Virtual Assistant
Being a virtual assistant means working at home, setting your own hours and contributing content to companies that need your skills. If this all sounds appealing, then becoming a virtual assistant may be the job for you!
Once you know what sort of virtual assistant services you'd like to offer, the next step is going where you can find opportunities.
Where To Find A Virtual Assistant Job
As with other career moves, there is no one answer to finding work you want to do. One thing you won't do in this line of work is pounding the pavement – finding a job can be virtual, too!
Facebook is a good place to start looking. Marketing groups are set up there to give potential VAs a forum for seeking and claiming gig opportunities.
Sites such as Fiverr or Upwork also serve as a third-party platform for finding work. You can create a profile, set your price, and promote your brand of services.
Another way to find work as a virtual assistant is to email queries to brands and websites that interest you!
Tips On How To Pitch Your Virtual Assistant Services
If you are just starting out in building your portfolio, keep your pricing competitive to get the ball rolling. Be concise and upfront about what you offer and the compensation you expect.
Don't make them read too much, or raise too many questions, or you are less likely to get a response!
Getting started on a new potential career path is not easy. You will need help.
I recently found a few reliable resources when it comes to becoming a virtual assistant and, I have to say, my favorite has been The Virtual Savvy!
I highly recommend signing up for the free training from Abbey Ashley at Virtual Savvy to get information on what clients want and how to get them.
In this training, you'll learn:
How to potentially earn 100+k as a virtual assistant
what types of services clients are looking for
How and where to find YOUR kind of clients
How To Become A Virtual Assistant: Final Thoughts
If you are looking to make extra cash, learning how to become a virtual assistant could be super helpful!
Drop a comment down below if you decide to become a virtual assistant yourself and what kind of services you choose to offer!