Free is one of the best words out there. When people live on a budget (heck, even when they aren't!), it's hard to resist the power of the word free. Brands are more than happy to give you free stuff in exchange for reviews. But how can I get free products to review?
It's not as hard as you may think! You don't need to be an influencer or have many followers to get free stuff. Brands are always looking to connect with real people like you to collaborate.
Why would brands ever give away free samples? While it might encourage you to buy it again, they're really hoping you'll spread the word about their products. Word of mouth is great, but reviews are even more amazing. You can tell people from all corners of the world how much you like a product. This is what brands love the most.
That's what makes it so easy to get free samples from all kinds of brands. Whether it's lip balm, a new iron, diapers, or snacks to bring on your next road trip, there are all kinds of products you can get for free in the mail. The best part is that websites already exist, so you don't have to do the work finding companies to give you free stuff.
Here's exactly how you can get free products to review using websites that are already out there!
20 websites to get free products for reviews
There are so many websites that exist to connect brands with consumers. Some specialize in certain products or people, so there's a little bit of something for everyone.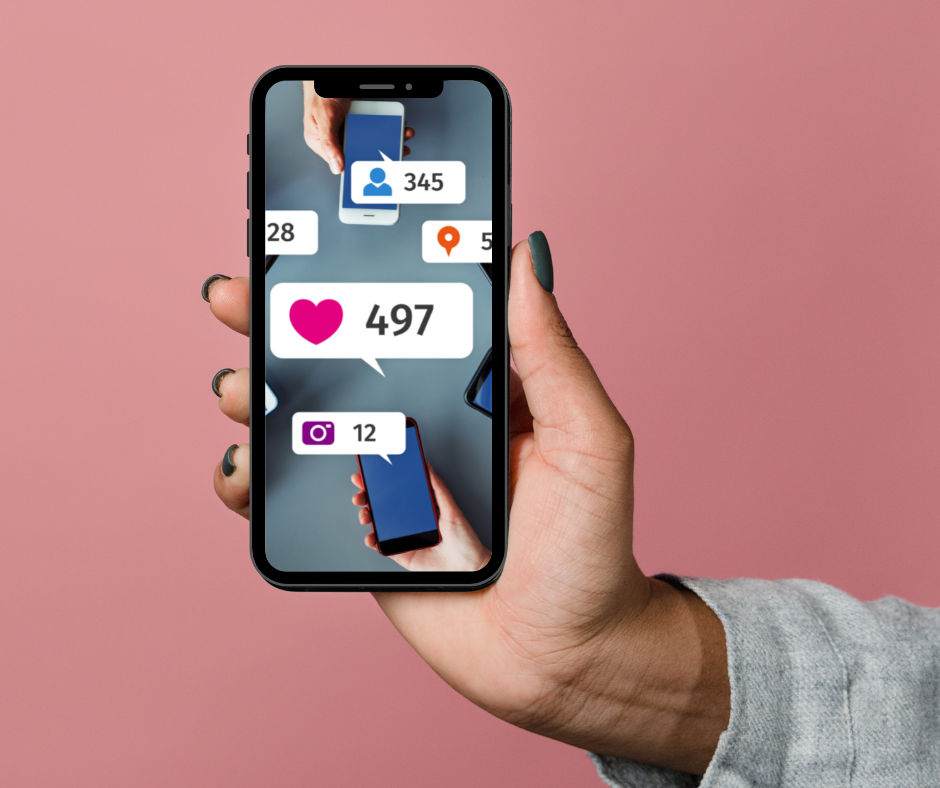 Toluna Influencers
Toluna Influencers works with some major names like CBS, Kellogg's, Expedia, Coca-Cola, Amazon, and more. You can receive free products to review after you sign up for the website and your account is finalized.
Besides the product reviews, you can also participate in games and surveys and engage within the Toluna community to earn points. These points can then be redeemed to earn Amazon gift cards or cash paid via PayPal.
They highly value posting your own content. This can include polls, opinions, and content on desired topics. You earn points for your content based on how useful it is. Since it's manually reviewed, it's better to take your time rather than try to pump out a bunch of content.
Influenster
This is a super popular review website that primarily focuses on makeup and beauty products. When you join the community, you'll answer some questions so you can get paired with products that match your profile. As a member, you may score opportunities to join campaigns to receive free, full-size products to try yourself.
When part of a campaign, you'll get what is known as VoxBox, which contains free products for testing purposes from brands like Maybelline, BECCA Cosmetics, L'Oréal, and more. You then leave behind reviews (disclosing that you got the product for free) in exchange for the free product.
As the website's name suggests, you're also highly encouraged to post about your experience on your social media accounts.
PINCHme
PINCHme primarily features snacks and beauty samples. It's one of the easiest free product websites to sign up for, as you're almost guaranteed to get some free samples headed your way. When you sign up, you fill out a questionnaire that will determine the types of products you might get sent.
After you sign up for PINCHme, you'll get a box of free samples in the mail. Keep in mind that these products are most often sample sizes and not full-size. After you receive your samples, you'll be sent a survey about the products to share whether or not you enjoyed them.
Momselect
Just like the name suggests, Momselect is targeted specifically at moms considering they are the number one shoppers in the world. Makes sense! After completing the signup and questionnaire, Momselect will pair you up with brands matching your and your family's lifestyle.
You can sign up either as a "Mom" or a "Mom blogger." Either way, you'll be sent opportunities that you match to receive free products. This can include toys for your kids from brands like Crayola, Leap Frog, Shopkins, etc., as well as kid-focused brands like Huggies or Dole.
SheSpeaks
This one is for the girls! SheSpeaks focuses on encouraging women to share their voices and opinion on all kinds of topics. As a member of SheSpeaks, you can answer surveys and discussions listed on the site. For your time and input, members are awarded free products for testing.
Products can include makeup, cleaning products, skincare, kitchen tools, and more. After trying the products, you can then leave reviews for other members of the site to take a look at. If you're looking for a community alongside your reviews, SheSpeaks is a good option.
L'Oréal Consumer Testing Panel
Is L'Oréal one of your go-to brands? One of the beauty industry's oldest and most well-known brands, L'Oréal, has designed its own testing system so it can directly connect with consumers about new products. Like the other sites, you'll fill out a questionnaire after signing up that matches you with their different skincare, hair, and makeup campaigns.
On their consumer testing dashboard, you'll see available surveys. You have to fill out the surveys to qualify to be part of a study. Each study is a little different, but you'll receive an email detailing what's needed on your end. Usually, this includes a survey in which you can document all the good and bad aspects of the product you tried out.
Social Nature
A relatively new company, Social Nature focuses on promoting greener and healthier products. Available in the USA and Canada, you take a questionnaire upon signing up about the kind of products you buy. Based on your location and answers, you'll be offered products to test whenever a match becomes available.
The products can either be delivered straight to your door, or they will send you a coupon to get the product for free yourself. After testing the product, they will ask for your review.
After reviewing, you'll also get additional rewards like discounts and coupons for the brand you tested.
Daily Goodie Box
The Goodie Box is great for getting a ton of products at once. Every single day they curate a new box of fresh goodies. Since they work with a lot of brands, you'll find quite a bit of variety for each daily box. You'll get a mix of free samples and full-sized products.
By signing up, you can get a box delivered right to your door, and you don't have to worry about shipping. Once you get your box, it's time to give them a try before sending in your reviews and feedback. Once you've gotten your first box, you can qualify for more later on. After all, there's a new box literally every day!
Pinecone Research
Pinecone Research works slightly differently than some of these other websites for free products for reviews. When you sign up for their website, you will get access to many surveys and will be notified via email when you qualify for one.
When you complete a survey, you then earn points. These points are redeemed for all kinds of cash or prizes. Essentially, you're providing reviews before you get products! Depending on the length of the survey, you'll get varying amounts of points. Most surveys take between 15-20 minutes to complete.
The rewards vary, but one of the most common rewards is an Amazon gift card.
JJ Friends and Neighbors
Like L'Oreal, Johnson & Johnson has its own direct-to-consumer product testing program that provides free products for review and feedback. Johnson & Johnson owns all kinds of big-name brands like Aveeno, Neutrogena, Tylenol, Benadryl, Band-Aid, Polysporin, and many more health and beauty brands.
Not only is this program an answer to how I can get free products to review, but consumers may actually receive products they already use in their homes, which is a win-win
As a part of JJ Friends and Neighbors, you can participate in product testing, online surveys, focus groups, forums, and consumer panels. After completing a study, you will receive an honorarium which often comes as a prepaid Visa card.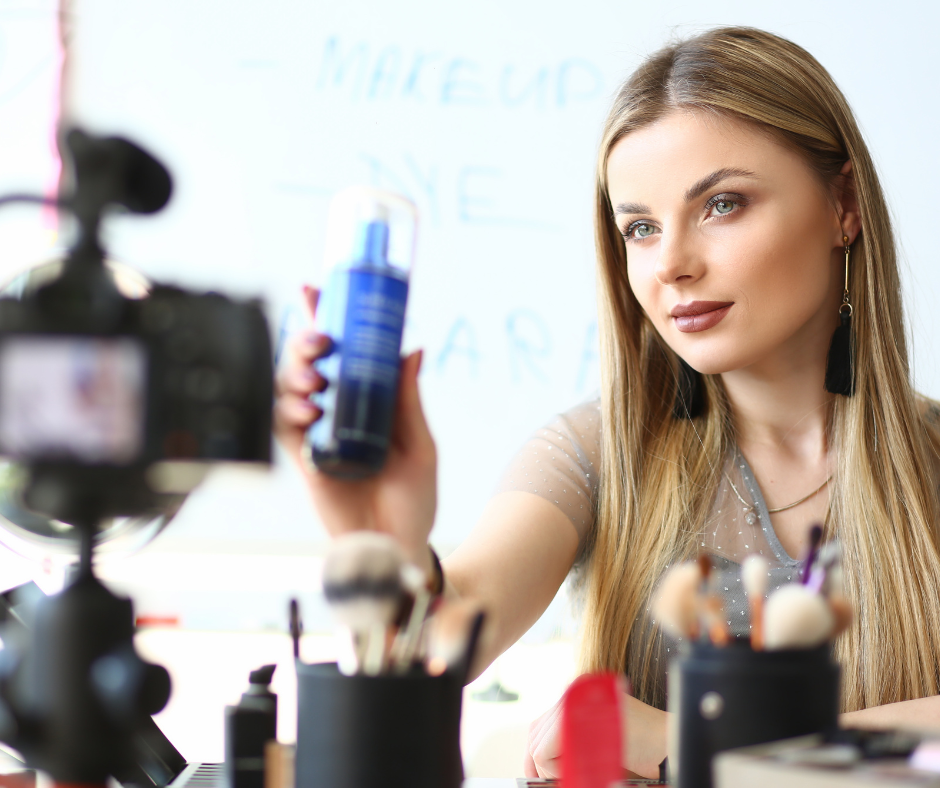 BzzAgent
Full-sized samples! Yes, BzzAgent is one of the best product sites to get free samples in return for your reviews. However, it is a little more difficult to sign up for than the others as you have to be accepted into their product testing program. On their website, you can apply to be a product tester.
If you're accepted, you can fill out a profile that will help you get matched to brands you already use or might like. You can get offers to test products directly to your email. If you are then accepted into a study, the product will be delivered to your door, where you'll have some time to test it before you need to provide your honest feedback.
Amazon Vine
Amazon has its very own consumer testing program and is one of the most sought-after, trusted free product websites. However, you can't sign up for their program. Instead, you need to wait for an exclusive invite. Invites are given to those who leave behind frequent, useful reviews for others. AKA people who are already pros at reviewing Amazon products.
Most of the products are either pre-release or new items available. Since Amazon has such a huge variety of products, you might be asked to review all kinds of things (big and small!). Amazon promises not to edit or omit any of these tested reviews.
The Pink Panel
Pink Panel is another consumer testing website that caters specifically to a female audience. You have the opportunity to get free cosmetics, skincare, haircare, and personal care items as a part of their program. They offer both product testing and online research groups for brands and consumers to collaborate.
When you sign up, you can be alerted of new studies from Facebook posts and emails to which you can apply individually. If accepted into the study, you can test the product anywhere up to 8 weeks before providing detailed feedback.
In return, you get to keep the product, and you'll be given $25-$100 in gift cards or extra beauty products as a thank you for your time. The online focus groups also provide compensation upwards of $100 for your time.
Testzon
Testzon is still a relatively new testing site, but it has plenty of offers for many different countries. The website focuses solely on Amazon reviews. On the website, you'll find free or discounted Amazon items that have been submitted by sellers.
If you find a free product you like, you then go purchase it on Amazon either using a discount code or your money is refunded via PayPal. Once you receive the product, you leave behind a review on Amazon. Then, the Amazon seller will verify your purchase on Testzon, and you can submit more product reviews.
McCormick Consumer Testing
Why are spices so expensive? If you like to experiment in the kitchen, you're likely using new varieties of spices all the time. McCormick has their own testing program where you can sign up to receive new spices and seasonings. As a part of their testing program, you can participate from home up to 4 times a year.
To become a part of the program, you sign up for their database. When your profile matches a test, you'll receive an email with an invitation to join. After trying the product, you'll be asked to answer some questions about the product. You will also receive compensation which varies depending on the type and duration of the test.
HomeTester Club
HomeTester allows you to participate in studies and product testing from some top brands. They promote themselves as a community, where each member helps others buy better quality products. In addition to testing products, you can also enter giveaways, get rewards, and view reviews from other testers.
After signing up, check out their test section on the website. This is where you can find different products that are available to try. Then, you get to fill out a questionnaire to see if you qualify for the test. If accepted, the products are delivered right to you!
FAQs about how can I get free products to review
Are you still looking for ways to get free products to review? Here are a few more common questions I hear!
How do I get free products from companies not on the list?
If there's a company you hold near and dear to your heart, you can directly reach out to them to score some free samples and products. To do this, write an email (or letter if you're going old school) to the customer care department or a general information email.
In the email, be honest about how much you love their products. The sincerity of the email will make it go a long way! In the end, make your request for free products, samples, or coupons. You can mention that you'd be more than happy to leave a positive review for the product online.
How do I get paid for my reviews?
While some outlets offer payment in addition to free items for your reviews, oftentimes, you need to put in a little more work to actually get paid. Most often, this requires you to post a full and detailed review on social media.
YouTube videos especially do well. First, make some of your own reviews of products you like. Once you have those, you can send them to brands as examples and ask them to review their products in exchange for free samples or money.
How do you become an Amazon tester?
Becoming an official Amazon tester isn't very easy. By invitation only, you can be accepted into the Amazon Vine program. They select people who leave behind high-quality reviews. This means you've written many reviews, and people have checked them as "helpful."
So if you have an Amazon Prime subscription and use the site frequently, leaving behind reviews could pay off down the line.
Does Amazon give away free stuff?
In the past, Amazon had what was called Amazon Giveaways. Here, you could enter to win plenty of free items from brands that used the platform. Unfortunately, it no longer exists. The best way to get free products from Amazon is now to become a tester in their Amazon Vine program.
By now, you should know the answer to how can I get free products to review. There are already so many websites and platforms available to provide you with free products. All so they can hear what you have to say!