If you're a teenager looking to make money, you've come to the right place! You're at a time in your life when it's important to learn how to earn and manage your own money.
Chances are that as a child you received an allowance for doing things around the house for your parents. If so, you have had a taste of what earning your own money is like. If you've never earned money a day in your life, that's okay! Now is the time to learn, and I'm here to help you do that.
As a teenager, you may not be able to ask your parents or you don't want to ask your parents for money. But, there are still expenses you need to pay for, like entertainment, clothes, and things you want to do.
You may also be starting to save for a car, for college, and for moving out. Let's dive into ways to make money as a teenager, the benefits, and what to do with your money after you've made it.
Benefits Of Making Money As A Teen
There are so many benefits to making money when you're a teenager. It helps you learn how to manage money on your own before you get out of your parent's house. Not to mention, you get to spend it (for the most part) how you want.
1. Making money as a teen teaches kids balance.
Having a job teaches teens how to balance time, money, and prioritize what's important in their life. It allows teens to learn how to balance what they want versus what they need. Having a job allows teens to learn how to save up for an item that they want. Likewise, it teaches them that they can say no to something that might not be worth their hard-earned money.
2. Making money as a teen teaches valuable work experience.
Teenagers are only a few years away from going off into the adult world, going to college, or going to work in their selected field. Having work experience before applying for a job will be a HUGE bonus.
Ultimately, having a job as teen makes them more marketable in the future. Companies and employers will be more inclined to hire someone if they see that person has previous work experience rather than someone who hasn't.
3. Making Money As A Teen Builds Confidence.
When a teenager works a job they've never worked before, they are being given the opportunity to learn something new. And when you learn new things, you increase your skillset. This helps build confidence in teens to believe that they CAN do things they never thought they would be able to do!
Having a sense of humility paired with confidence will set teens apart when looking for a job and talking with potential employers. When they see confidence and sureness in a teen, they know they can count on them. The more practice and experience teens get, the more confidence they build!
Ways For Teens To Make Money
1. Swagbucks
There are tons of ways to make money through Swagbucks. You can earn points by shopping online, watching videos, searching the web, and answering surveys. You can redeem your points for gift cards to places like Amazon, Walmart, or even get cashback through Paypal.
2. Survey Junkie
Completing online surveys is so simple. Literally, all you have to give is your opinion or experience, and you can earn rewards. With Survey Junkie, you build a profile and they match you to certain surveys that fit your criteria. When you complete the surveys, you can earn virtual rewards. These virtual reward points can be redeemed for PayPal and e-gift cards!
3. Work as a camp counselor
I almost feel like being a camp counselor is the ideal summer job. If you have gone to a summer camp growing up or you know of some in your area, try applying to be a counselor. Camps love and need good, hardworking, energetic people to mentor the campers. It not only keeps you busy throughout the summer, but it's also an incredible way to make money! You'll enjoy fun games and activities; plus you'll have the opportunity to build relationships with all types of people. How awesome is that?
4. Sign up for Fetch Rewards
With Fetch Rewards, you can earn points by scanning your receipts. All you have to do is scan your grocery receipts wherever you shop. You earn points on products every single time they show up on your receipts. Then, you can redeem your points for tons of gift cards! This is one of my personal favorite ways to make extra money through gift cards!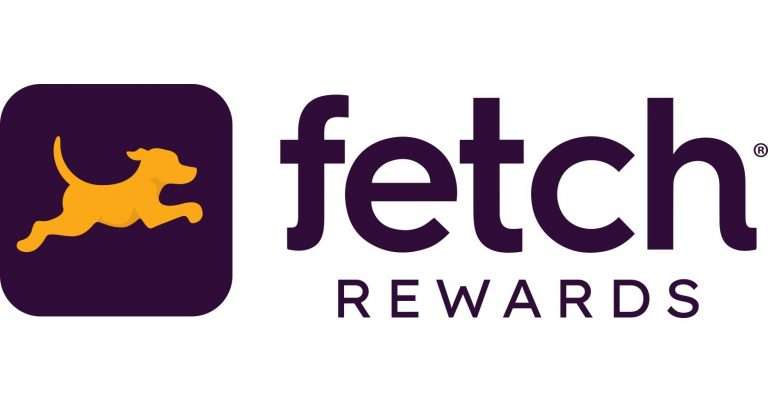 5. Babysitting
Everyone needs a babysitter, especially one they can trust! Building relationships with your neighbors, friends' parents, or even teachers who have younger kids can help set you up with families you can babysit for long term. You can even sign up on Care.com or Sittercity to advertise your babysitting services!
6. Pet Sitting
If you love cats, dogs, and pets in general, then why not offer your pet sitting services? You can advertise on Facebook, Instagram, around your neighborhood, or even through the Rover.com app! Getting paid to love on dogs is my kind of job!
7. Freelance writing
If you're a talented writer or if you are interested in writing someday, freelance writing is a great way to gain practice and build up your resume. People are constantly looking to hire others to write blog posts for them or even ghostwrite parts of their books. You can start your own blog to show examples of your work, then add it to your LinkedIn resume or social media.
8. Referee or umpire
Every little league or recreation league needs refs and umpires! If you're into sports or want to get some extra exercise while making money, this could be the perfect part-time job for you!
9. Manage social media accounts
Bloggers, entrepreneurs, and others don't always enjoy the social media side of their businesses. They look to hire virtual assistants or social media experts to run their accounts. Plus, if you're up to date on the latest trends and hacks to social media, you may be exactly who they want on their team!
10. Sell your clothes on Poshmark
Millions of people are currently buying and selling clothes on Poshmark! This is a great way to make extra money and clean out your space of clothes you never use or wear anymore in the process.
11. Blog
If you have a blog that has a solid amount of traffic, you can easily make money by monetizing your blog. You can promote affiliate links or even run ads on your blog to make extra money.
12. Become a personal assistant
There are tons of adults who run their own businesses or who are just busy that need extra help with their tasks for their business. If you are good at organization and administration, this could be a great job for you!
13. Start a Youtube Channel
Learn how to make Youtube videos and create content for people on a topic you're good at or interested in. If you want to learn how to make Youtube videos, check out this video! You will eventually make money by allowing ads to be displayed on your videos through GoogleAdSense.
14. Deliver groceries with Instacart
An easy way to make extra money is to become a shopper with Instacart! You'll be able to go shopping for other peoples' groceries and deliver them straight to their door. If you do this during peak hours, you can make up to $20/hour! You have to be 18 years old to do this one, so be sure you read the fine print!
15. Deliver food with Doordash
This is the same concept as Instacart, except with Doordash you will deliver food that people have ordered from restaurants. You still have to be 18 years or older to appply. Also, it's a great job to have if you want to create your own schedule!
16. Shop with Ibotta
With Ibotta, you can literally get paid for spending money on things you're already buying. All you have to do is take a photo of your receipt after you make a purchase. If you bought any qualifying items, you'll have cashback in your account within 48 hours. It's that simple!
17. Start a lawn care business
You can make really good money by mowing lawns, pulling weeds, or helping spruce up flower beds. Simply advertise your services to your neighbors, family, friends, and even on social media. You'd be surprised how many people dislike mowing the lawn and will gladly pay a teenager to do it for them!
18. Work for Chick-fil-a
Chick-fil-A is a wonderful company to work for and there are tons of ways to grow in the company. Plus, their customer service training is above reproach!
19. Lifeguard at your local pool
This is such a great summer job for teens! It's easy to sign up for lifeguard training and certification. Then, simply can apply for a lifeguard job at your city pool, recreation center, YMCA, or even neighborhood pool.
20. Become a tutor
You can charge at least $20/hour for tutoring a subject you're strong in! Math and English are the ones most in demand, but really any subject is needed. You can market yourself on social media platforms, at your school, and by even making flyers or business cards.
21. Sell stuff on Facebook Marketplace
Clean out the clothes you never wear or the things you never use anymore and sell them!! It definitely adds up when you sell several items. You can clean out books, shoes, and even electronics you never use anymore. You'd be surprised how much you can make!
22. Sell your stuff at thrift stores
If selling on Facebook isn't your thing, then check out your local thrift store or pawn shop. You can also check out Ebay to sell your things!
23. Walk dogs
Dogs need to be walked every day, sometimes multiple times. This one is in high demand as people need someone who can walk their dogs while they're at work! Ask your neighbors or put flyers at your neighborhood hot spots where you know people will see your flyer or business card.
24. Work at a movie theater
The smell of buttery popcorn and the fun movie theater atmosphere could be your workplace! Plus, you can usually get discounts on movies for when you want to attend.
25. Teach music lessons
People are always looking for music lessons…especially for beginners! If there's a musical instrument or skill you're good at, then this could be a fun job for you! You can charge per lesson and make pretty good money doing it. Plus, you can make your own schedule!
26. Make things and sell them on Etsy
If you're a painter, handletterer, make t-shirts, or any craft you're good at, you can sell on Etsy! It's a website for creatives to sell their creations. You can check out Etsy here!
27. Work at an amusement park
Do you love rollercoasters and a good time? Then consider working at an amusement park! Check your local amusement park for job openings. You can work this as a seasonal job or all year according to their openings schedule!
28. Become a housecleaning assistant
Reach out to an adult who does housecleaning and see if you can join the team! As a teenager, you probably can't do this solo. However, if you join the right team, you can work with them!
29. Wash cars
Advertise through your neighborhood your car washing services! If people know they don't have to get out to wash their car or drive to a car wash, some would gladly pay someone to come to them to wash their car.
30. Set up Christmas lights
People will pay big bucks to have someone assemble their outdoor Christmas lights for them! This may be one you have to join an adult to do, but even so, you can still make solid money doing this. Find a trusted adult who does this and see if you can join their team during the holidays!
31. Teach a foreign language
If you know a second language, put your skills to work and do an online search for people wanting to learn a different language. Check out this website to see different sites you can earn money through teaching a foreign language.
32. Be a bagger at a grocery store
Check out your local grocery store and see if there are any bagger or stocker jobs. These are great to do as teens!
33. Work at an ice cream shop
This is a great seasonal job or full time job. Make some money and build your customer service skills by serving ice cream!
34. Golf course maintenance
Golf courses are always looking to hire teenagers for help around the course. Whether you're shagging balls from the driving range, mowing, or helping in the pro shop, there is always something to do at a golf course for teens!
35. Filing and office work
Take time to search for any local businesses like insurance companies, doctors offices, or receptionist jobs to do things like filing, scheduling, and answering phones or emails. This is a great job to build your administrative skills and looks great on a resume!
36. Help people around your neighborhood
Check out the app called TaskRabbit where you can sign yourself up to help people with things around the house. From mounting a TV, helping move furniture, helping pack boxes, to planting flowers – you can earn money by helping someone do these things around their home!
37. Sell pictures you've taken
If you're a gifted photographer, selling your pictures to be used for stock photos is always a good idea! Check out Shuttershock, Adobe Stock, and Photoshelter if this interests you.
38. Have a garage sale
You might be surprised to learn that some people still love a simple garage sale! Set up your garage (with your parents' permission, of course!) and sell the things you no longer use or need to make some extra cash!
39. Sell your books
Download the app BookScouter. Scan the barcode of the book you're wanting to sell, and it will give you the different stores or thrift shops that will buy the book and at what price. You can also take your books into a book resale shop to sell.
40. Sign up for Instawork
Instawork s a great way to set your own schedule and be considered for on-demand staff. This is another type of "TaskRabbit" app, but it's for businesses instead of your neighbor.
41. Watch movie trailers
Check out Swagbucks for tons of these kinds of jobs! People like to get their views on their videos up, so they will literally pay you to watch their movie trailers or videos.
42. Car detailing
To go along with the car washing service above, you could also do interior detailing of the cars, too.
43. Become a DJ
Are you good at DJ'ing? You can use your services at birthday parties, weddings, and events!
44. Work at a flower shop
I know tons of people who worked at flower shops as a job when they were teens. They helped make flower arrangements and corsages for events, prom, homecoming, and your everyday flower delivery. This is a fun and laid back atmosphere that lets your creativity flow!
45. Teach swim lessons
If you're a gifted swimmer or you just simply enjoy swimming, teaching swim lessons could be a great idea to make some extra money!
46. Start vlogging
You can create a Youtube channel or Vimeo and post your videos! After a while, you can even monetize your channel with ads that will air before your videos.
47. Become an Amazon Associate
If you have a large following on social media or even your own blog, you can promote products based on your niche. Then, when someone uses your link to purchase that product – you make a small commission off of it!
48. Teach a sport
If you're good at a certain sport, so many parents will pay you to train their kids and help them get some practice in. Whether it's running football routes, basketball fundamentals, or any sport for that matter, you can definitely earn money helping kids out developing their skills!
49. Kennel assistant
If you love animals, then check out your local veterinarian to see if they have any kennel assistant or receptionist jobs at their office.
50. Work at a gym
If you love being at the gym, you could work as a receptionist at your favorite gym. Answering phones, helping people become members, and meeting tons of people to network with could be a great job!
51. House sit for a family friend
When people go out of town, they like to make it look like someone's home and tend to their pets, plants, and check their mail. People need someone they can trust and rely on. Check with your family friends or people you know to see if you can house sit while they're out of town next time.
52. Work in retail
Find a store you love and make it your summer job or part-time, after school job. It's great for your resume, gives you customer service experience, and sometimes you even get a discount!
53. Become a server or host
Get a job at your favorite restaurant serving or hosting!
54. Be a barista
Who doesn't love coffee?! You could learn how to make some delicious cups of coffee and get a job at your local coffee house. Baristas make great money and you'll learn everything you need to know on the job.
55. Salon or spa receptionist
This is a great job for you if you love talking to people and if organization is in your wheelhouse. Scheduling appointments and manning the front desk is a great job for a teenager!
What To Do With The Money You Make As A Teenager
Set Up An Emergency Fund
You never know what expenses may come up when you're headed to college or even supporting yourself as a teen. It's important to have an emergency fund to help give you peace of mind when emergencies arise.
Now, an emergency in this situation is not that you found a pair of jeans you love. No! An example of an emergency is when your tire just went out and you have to have it replaced today. If you have money saved for it, it's easy to cover and you're not struggling afterward or going into debt to cover the cost.
Whether you're a teenager or not, it's SO important to have an emergency fund.
Save For Something You Want
There may be something you're needing or wanting to buy, and you have to save for it yourself. Maybe it's a new car, a new laptop, or even a new pair of shoes you've been wanting for months.
It's so rewarding to have money, build the discipline to save for it, and then purchase it yourself. You will appreciate the item more when you buy it with your own money. Plus, you're building confidence in yourself that you're able to have the discipline and self-control to save for something worth your money and time. You will thank yourself later!
Save For School
Maybe you're going to college, trade school, or just wanting to dip your toes in some college courses without committing yet. Having the money saved up to pay for ahead of time will save you SO. MUCH. MONEY.
It'll save you money in student loans, student loan interest, and spending your student loan money and having to pay it back later. Leaving college or trade school without more debt is worth EVERY penny paying it ahead of time.
The Bottom Line
Being a teenager can be tough and also so much fun. Learning how to manage your money through earning your own cash is also so much fun. It may not always seem fun in the moment, but it pays off in the long run.
There are so many ways for you to earn money, even without having a "job". But there are also countless benefits to having a steady job and earning good recommendations while you're a teen. It teaches teens balance, gives valuable work experience, and builds confidence.
Plus, once a teenager has been paid, the possibilities are endless! Ultimately, you will thank yourself later for learning how to manage and make your money now.