Ditch Debt Fast!
Your #1 priority should be putting a simple and straightforward plan in place to get out from under your debt.
But how do you pay off debt without sacrificing everything and hating your life?
As much as I wish I could wave a magic wand and make your debt disappear (I'd make an amazing fairy godmother), I can't.
But what I CAN do is give you the resources, tools, and motivation to make paying off debt as easy as possible.
Ready to pay off debt (and lower your stress in the process)? Keep scrolling to see personalized resources just for you!
GET READY TO SAY "GOODBYE" TO DEBT!
CHECK OUT THESE 5 RESOURCES JUST FOR YOU:
Hi! I'm Allison!
I'm an author, podcaster, and teacher turned money expert.
After paying off over $100,000 on two teacher salaries, I discovered that I have a passion for helping people make money easy.
Since then, I've helped hundreds of thousands of people learn how to budget better, save money, and build wealth.
Most of all, I help people like you have peace of mind with their money.
The Budgeting Cheat Sheet & The Debt Free Roadmap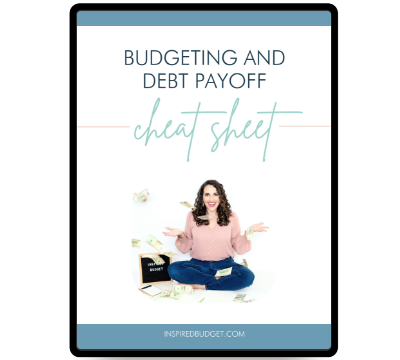 The Budgeting Cheat Sheet
The Budgeting and Debt Free Cheat Sheet will help you get started with setting up a budget that will help you reach your money goals.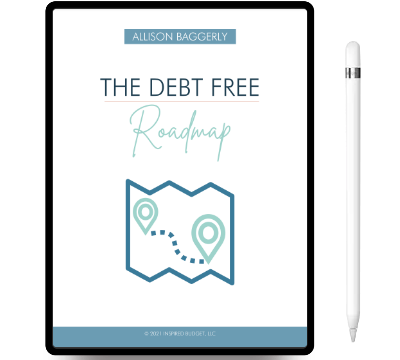 The Debt Free Roadmap
The Debt Free Roadmap is perfect for anyone who is ready to free themselves of their monthly debt payments and keep more of their hard-earned money.